Rockwool Mattress
(IS :8183, BS :3958 (Part 3), ASTM C 592.)
Rockwool Mattress is a precisely engineered bonded fibrous insulation that offers maximum resistance to the passage of heat. Rockwool Fibers are spun from selected rocks, melted at 1600°C and blended to a carefully adjusted chemical composition. Its centrifugally spun fibers have a diameter 1/20th that of human hair. These are felted using state-of-the-art technology into bonded and cured slabs to optimum density and resilience.
Over 25 million sq.mtrs. of Rockwool insulation is in service in prestigious projects, saving millions of tones of fuel year after year.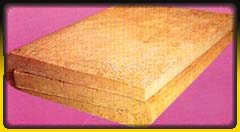 Rockwool Mattress consist of fine fibers spun from selected rocks melted at a high temperature and bonded with a thermosetting resin. They are then felted in a predetermined fiber lay pattern and are baked to form preformed mattresses of predetermined density & thickness with uniform fiber distribution. Mattresses are then stitched, slit and chopped to specified dimensions.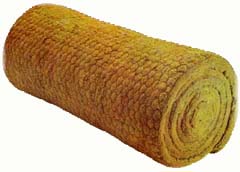 Rockwool Mattress has excellent stability and has no chicken feathering which pollutes the atmosphere during application. It has controlled thickness and density resulting in predictable heat losses.
Applications & Characteristics
Quote A Request