Application and other Characteristics
Rockwool Rolls are designed mainly for the thermal insulation of roofs and walls. These high temperature resistant rolls are suitable for use in pre-engineered buildings, pre-fabricated houses, poultry farms, HVAC ducting etc. It is also used for thermal and acoustic insulation over false ceilings.
Water Repellence :
Rockwool Rolls are water repellent and will not absorb water by capillary action.
Fire Performance :
Rockwool Rolls are non-combustible when tested to BS-476, Part 4:1970. It can withstand temperatures upto 750° C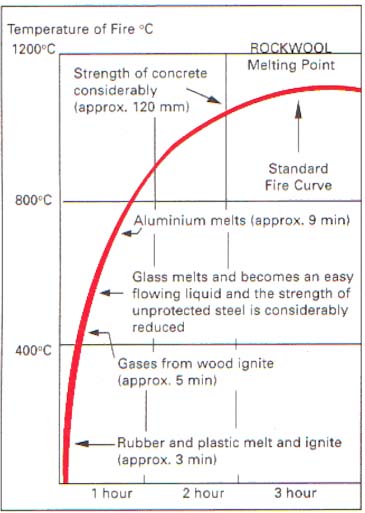 Standard Fire curve
Standard Dimensions/Density :
Thickness in MM
Width in MTR.
Length in MTR.
Density KG/M3
30
1.10
6.20
40 TO 48
40
1.10
6.20
40 TO 48
50
1.10
6.20
40 TO 48
Quote A Request