Rockwool Slabs
(IS 8183,BS 3958 (Part 5), ASTM C553)
Rockwool slab is a precisely engineered bonded fibrous insulation that offers maximum resistance to the passage of heat. Rockwool Fibres are spun from selected rocks, melted at 1600°C and blended to a carefully adjusted chemical composition. Its centrifugally spun fibres have a diameter 1/20th that of human hair. These are felted using state-of-the-art technology into bonded and cured slabs to optimum density and resilience.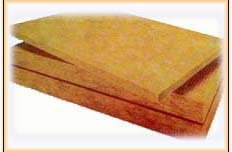 Over 25 million sq.mtrs. of Rockwool insulation is in service in prestigious projects, saving millions of tonnes of fuel year after year.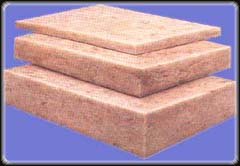 Rockwool Slabs consist of long fine fibres spun from molten natural rock and bonded with a thermosetting resin. Rockwool Slabs have the best combination of thermal insulation and fire protection properties.
Applications & Characteristics
Quote A Request